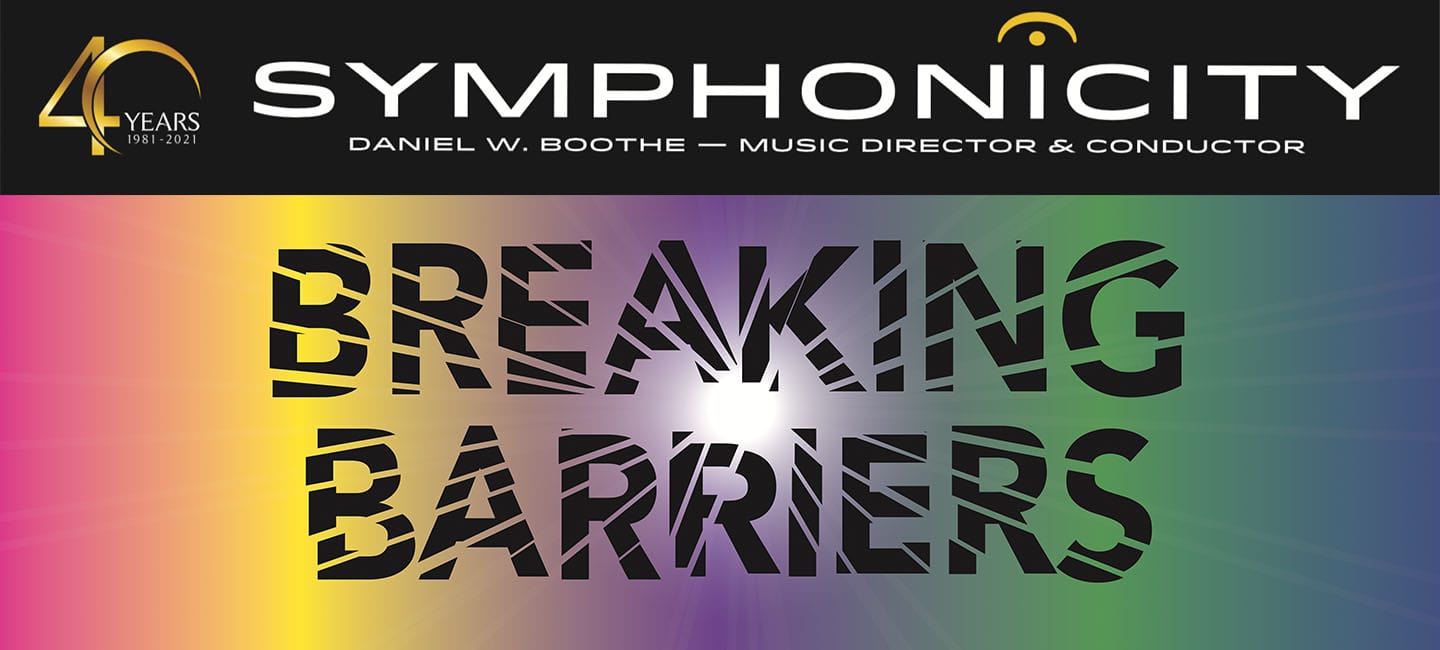 Breaking Barriers: Evergreen
Featuring Harpist Vince Zentner
Breaking Barriers: Evergreen
Featuring Harpist Vince Zentner
Mar
21
, 2021
Breaking Barriers: Evergreen
Featuring Harpist Vince Zentner
Date

Mar

21

, 2021

Event Starts

3:00PM

Availability

On Sale TBA
Mar

21

/ 2021

Sunday at 3:00pm

On Sale TBA
Event Details
Presented by Symphonicity.
An American composer from Westminster College, Dan Perttu, gives Spring a colorful treatment followed by a rarely heard harp concerto by Welsh composer Catrin Finch. The pastoral dancelike sounds in the second symphony of Brahms also ensures an unforgettable and triumphant finish!
Program:
Perttu, To Spring
Finch, Celtic Concerto for Harp and Orchestra
Brahms, Symphony No. 2 in D Major
About Breaking Barriers:
Symphonicity will recognize its 40th anniversary by celebrating the achievements of composers and artists whose contributions break significant barriers. From the ancient music of the world's first known composer to a GRAMMY-winning work for electric guitar and orchestra, Symphonicity will continue breaking its own barriers. Historic classics from Bernstein to Brahms will contrast the jazz-inspired works of Shostakovich and Sinnett in a spectacular season journey of pure excitement and innovation!
Subscription tickets can be purchased by calling the Symphonicity Box Office at (757) 671-8611 or by completing the order form. Single tickets will be available as early as August 1st.