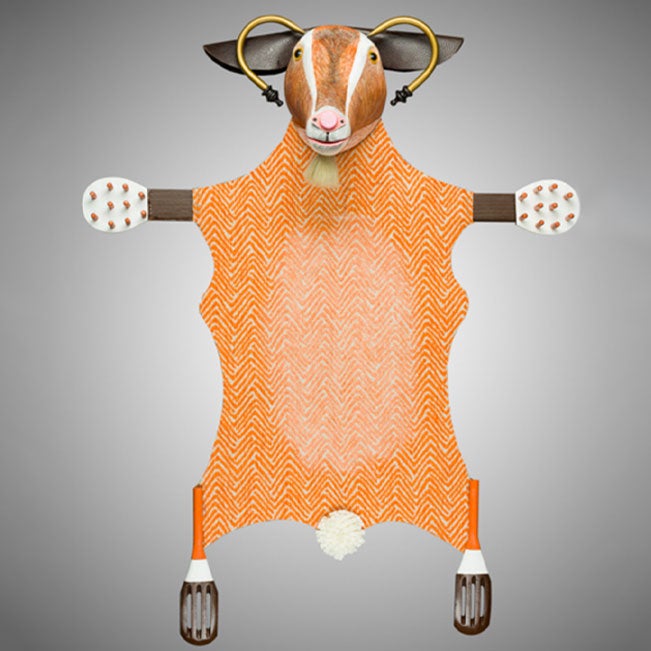 Beasts, Bugs and Botanicals
The Sandler Center for the Performing Arts, Sandler Center Foundation, and the Virginia Beach Cultural Affairs Department will host an opening reception for "Beasts, Bugs and Botanicals," a solo exhibition by Virginia Beach-based artist Barbara Kobylinska, on Monday, Aug. 21, from 6-8 p.m. in the Sandler Center Art Gallery mezzanine lobby, 201 Market St.

The exhibition features large sculptures that reflect natural themes. Kobylinska, who was born in Poland, and educated at the Academy of Fine Arts in Warsaw, expresses her admiration for nature's wonders through organic, rich forms and abundant colors.

"Being adventurous and inventive, I am constantly looking to diversify my subjects and materials," said Kobylinska. "As a result, I am working now on a mixed media animal series, incorporating found objects and recycled metal pieces. I create my 'animal kingdom' with humor, and imaginative whimsy, as my own interpretations of the natural world."

Kobylinska's work has been exhibited in many prestigious national art shows, including SOFA WEST in Santa Fe, N.M., Chicago SOFA, U.S. Botanic Garden in Washington, D.C., Loveland Sculpture Show in Colorado, ArtPrize in Michigan, a permanent exhibition aboard the "Oasis of the Sea" cruise ship, the Norfolk Botanical Gardens, Courthouse Galleries in Portsmouth, Va., and various private collections throughout the country.

Artwork in this exhibition will be on display through the end of 2023. To learn more about the artist, visit www.kobylinska.com.