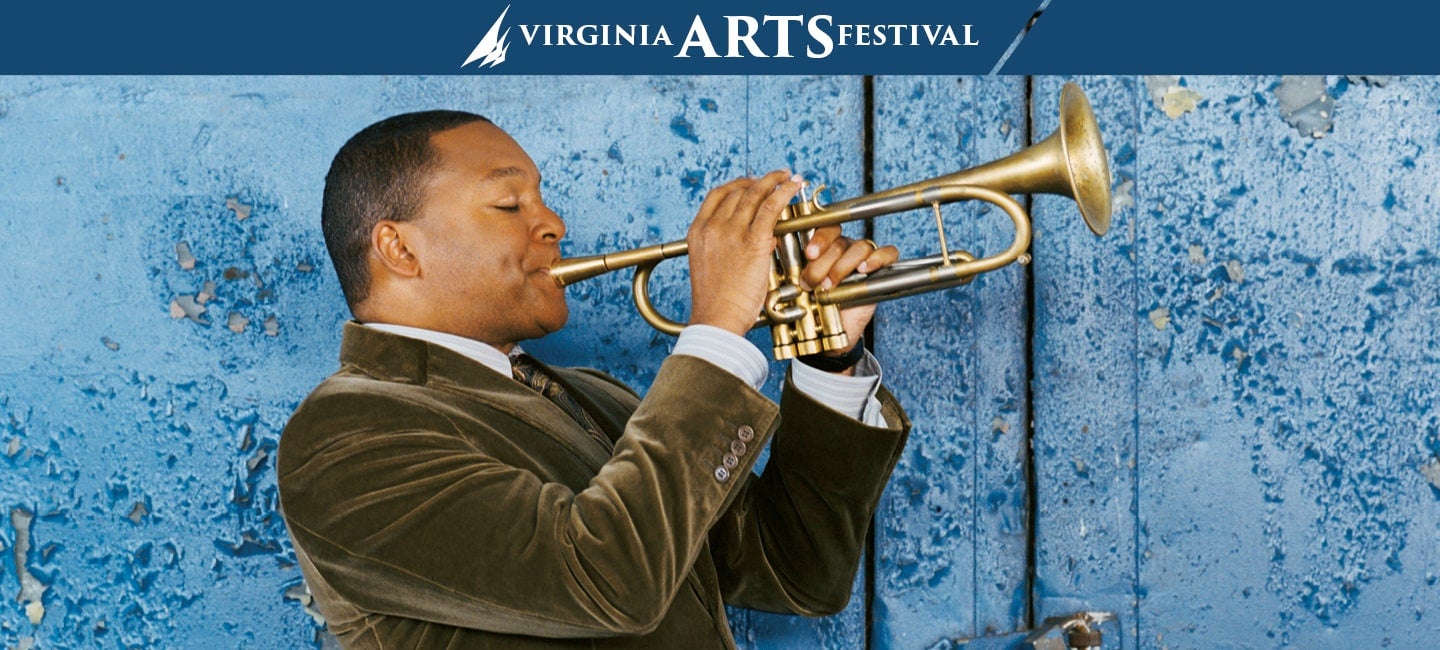 Jazz at Lincoln Center Orchestra Septet with Wynton Marsalis
Nine-time GRAMMY-winning musician, conductor, and composer brings dream team for an evening that inspires
Jazz at Lincoln Center Orchestra Septet with Wynton Marsalis
Nine-time GRAMMY-winning musician, conductor, and composer brings dream team for an evening that inspires
Apr
30
-
May
1
, 2021
Jazz at Lincoln Center Orchestra Septet with Wynton Marsalis
Nine-time GRAMMY-winning musician, conductor, and composer brings dream team for an evening that inspires
Date

Apr

30

-

May

1

, 2021

Doors Open

6:30 PM

Ticket Prices

$67, $54, $42, $30

Availability

On Sale Now
Event Details
Presented by Virginia Arts Festival
"Jazz is, and always has been, democracy in action. Marsalis and this superb septet present a clear, emotive snapshot of just that." -AllAboutJazz.com
Nine-time GRAMMY-winning musician, conductor, and composer Wynton Marsalis brings a dream team of Jazz at Lincoln Center musicians to the Sandler Center for an evening that inspires and heals. With a focused theme of freedom and democracy, the concert features newly composed works and arrangements by Marsalis, in the wake of his 2021 recording "The Democracy Suite."
A recipient of the National Medal of Honor and the Pulitzer Prize, Marsalis believes deeply in the power of jazz, and is considered by many to be the art form's greatest living performer. "What is unquestionable is his virtuosity and eloquence, expressing each note with beauty. He has continually reminded us of the strength of unity, of the beauty and power of divergent cultural contributions to the fabric of American life, expressed through its most original art form" (AllAboutJazz.com).
Due to socially-distanced seating requirements, tickets are limited for these performances. Tickets will be sold through VAF only for this event and are sold in pods.
The Virginia Arts Festival's and Sandler Center's top priority is the health and safety of all our patrons, artists, volunteers, and staff.
This event has been rescheduled to 4/30/21 and 5/1/21. Your tickets and seat locations at the Sandler Center for the original performances will automatically be moved to 4/30/21. Ticket purchasers are encouraged to retain their tickets for the new date. If you are unable to attend the new dates or wish to receive a refund, please contact the Sandler Center via one of the following ways:
Email us at

[email protected]

. Due to the Box Office being closed this is the fastest way to get in contact with a Box Office representative.
Call us at (757) 385-2587. While the Box Office is closed, we are still monitoring the voicemail and a Box Office representative will contact you as soon as possible.
From VAF - "Virginia Arts Festival continues to work in the best interest of patrons, artists, staff, and volunteers. Due to the ongoing threat of COVID-19, the performance of Jazz at Lincoln Center Orchestra with Wynton Marsalis has been rescheduled to April 30, 2021. We encourage you to stay connected with us on social media where we'll be sharing uplifting and encouraging content. If you purchased your tickets through the Virginia Arts Festival Box Office, please visit this page, https://www.vafest.org/message."