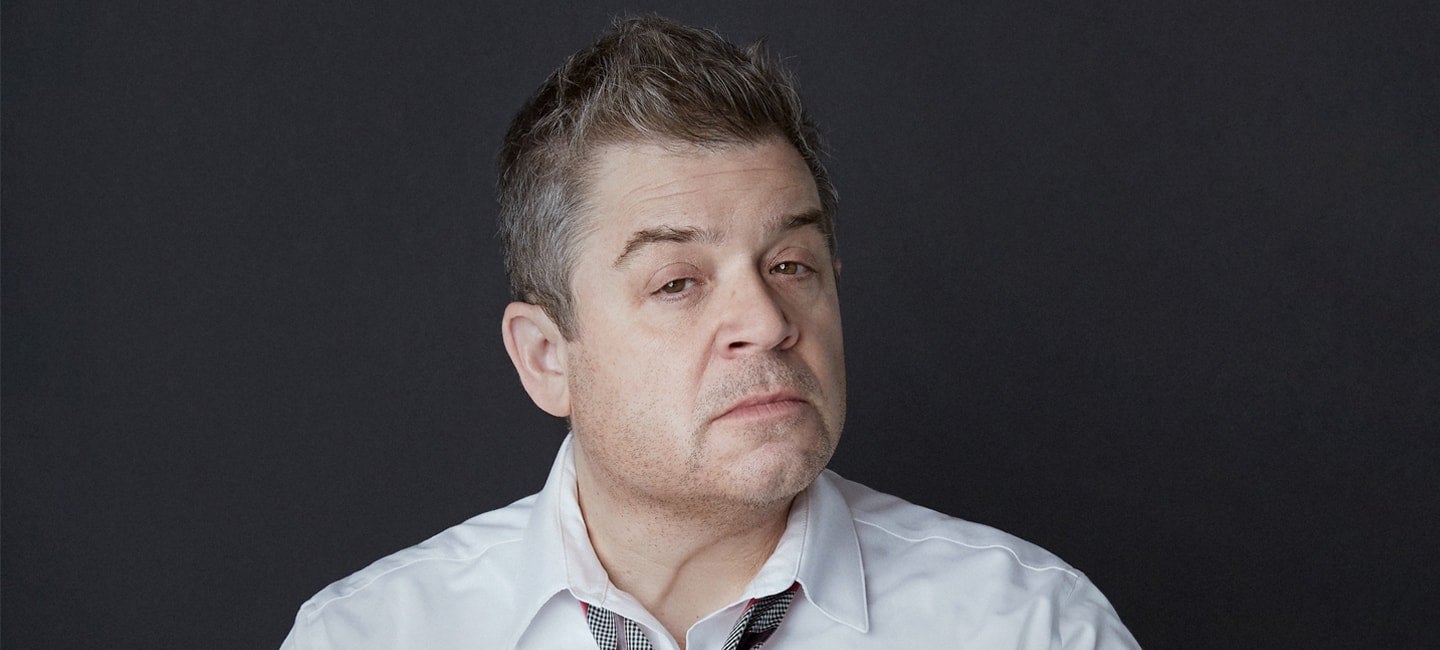 Patton Oswalt - Cancelled
Patton Oswalt - Cancelled
Mar
21
, 2020
Patton Oswalt - Cancelled
Date

Mar

21

, 2020

Event Starts

TBA
Event Details
Event Update:
Due to the current global health crisis, Patton Oswalt's March 21 performance at the Sandler Center for the Performing Arts has been cancelled following the recommendations of government authorities including the Center for Disease Control to reduce the spread of COVID-19.
Refunds will be issued at the original point of purchase. Ticket purchases made using a credit/debit card through one of the venue's authorized channels (Box Office, YnotTix.com, or (757) 385-2787) will be refunded automatically to the card used to make the original purchase. Depending on your bank, it may take 7-10 business days before these funds are visible in your account. Currently, the Sandler Center Box Office is closed. Once the Box Office reopens, cash purchasers may claim their refund by bringing their original tickets to the Sandler Center Box Office. Please email Info@sandlercenter.org if you have any questions.
We are sorry for any inconvenience that this may have caused, but we hope that we will see you at one of our other upcoming events.
About Patton Oswalt:
A comedian, actor, and writer, Patton Oswalt continues to find success in all areas of entertainment. From his award-winning comedy specials to his many memorable film roles and guest appearances on his favorite TV shows (including "Parks and Recreation," for which he received a TV Critics Choice Award), Oswalt continues to choose work that inspires him and entertains audiences.
He recently starred as 'Principal Durbin' on the NBC comedy "A.P.Bio," produced by Seth Meyers, Mike O'Brien, and Lorne Michaels, and voices the titular character on the hit SYFY series "Happy!". This summer, Oswalt served as the lead voice of 'Max the dog' in THE SECRET LIFE OF PETS 2.
He provided the voice for 'Remy', the rat, in Pixar's Oscar-winning RATATOUILLE, and has voiced characters on TV shows such as "Archer," "Bo Jack Horseman," "The Simpsons," "Bob's Burgers," "Aqua Teen Hunger Force," and "Word Girl." He is also the narrator on ABC's hit comedy" The Goldbergs."
Oswalt has appeared in many films, including THE SECRET LIFE OF WALTER MITTY, with Ben Stiller, Steven Soderbergh's THE INFORMANT, alongside Seth Rogen in OBSERVE AND REPORT, in Paul Thomas Anderson's MAGNOLIA, ZOOLANDER, STARSKY AND HUTCH, and RENO 911!: MIAMI, among many others.
He was in the film adaptation of Dave Eggers' novel THE CIRCLE, alongside Tom Hanks and Emma Watson, and played one of the "white voices" in the widely-praised indie film SORRY TO BOTHER YOU, the directorial debut of Boots Riley.
Oswalt recently received Grammy and Emmy nominations for his Netflix special "Annihilation," which received critical acclaim as he addresses his own devastating loss and dealing with the unexplainable, while making it all painfully funny. In 2016, he won the Emmy for 'Outstanding Writing for a Variety Special' for his sixth comedy special "Talking for Clapping" (Netflix) and a Grammy Award in 2017 for his comedy album of the same name.
Oswalt was nominated for a Critics Choice Award for his performance in Jason Reitman's film YOUNG ADULT, starring opposite Charlize Theron. In 2009, he also received critical acclaim for his performance in Robert Siegel's BIG FAN; the film was nominated for an Independent Spirit Award and Oswalt earned a Gotham Award nomination for his performance.
On TV, Oswalt had a starring role on Adult Swim's "The Heart, She Holler," was a series regular on Showtime's "United States of Tara" and the Netflix revival of "Mystery Science Theater 3000," recurred on the SyFy series "Caprica," and has had many guest roles on "Veep," "Lady Dynamite," "Agents of S.H.I.E.L.D.," "Parks and Recreation," "Justified," "Two and a Half Men," "Portlandia," "Bored to Death," "Flight of the Conchords," The Sarah Silverman Program," "Tim and Eric's Awesome Show," and "Seinfeld," among others. He is also very well known for playing 'Spence' on "The King of Queens" for nine seasons. He was also a regular contributor to"Countdown with Keith Olbermann," "Real Time with Bill Maher," and Lewis Black's "Root of All Evil."
As a comedian, Oswalt has shot seven TV specials and released six critically acclaimed albums, including his Grammy-winning Talking for Clapping (which the one-hour special of the same name earned him an Emmy) and Grammy-nominated Tragedy Plus Comedy Equals Time that debuted in 2014. Finest Hour also received a Grammy nomination for "Best Comedy Album," as well as a Showtime one-hour special of the same name. In 2009, Patton received his first Grammy nomination for his album My Weakness Is Strong (Warner Brothers Records).
Oswalt starred in The Comedians of Comedy, which was shot as an independent feature film, a TV series and a long-running tour. He tours regularly and extensively, headlining both in the United States, Canada, and the UK. Oswalt also has a regular, bi-monthly show at the new Largo at the Coronet Theater in Los Angeles.
Both of his published books Zombie Spaceship Wasteland (2011) and Silver Screen Fiend (2015) are New York Times Best Sellers. Last year, Oswalt helped publish his late wife Michelle McNamara's true-crime book I'll Be Gone in the Dark (which debuted No. 1 on the New York Times Best Seller List in March 2018) and he'll executive produce the upcoming HBO docuseries based on the book about the Golden State Killer.