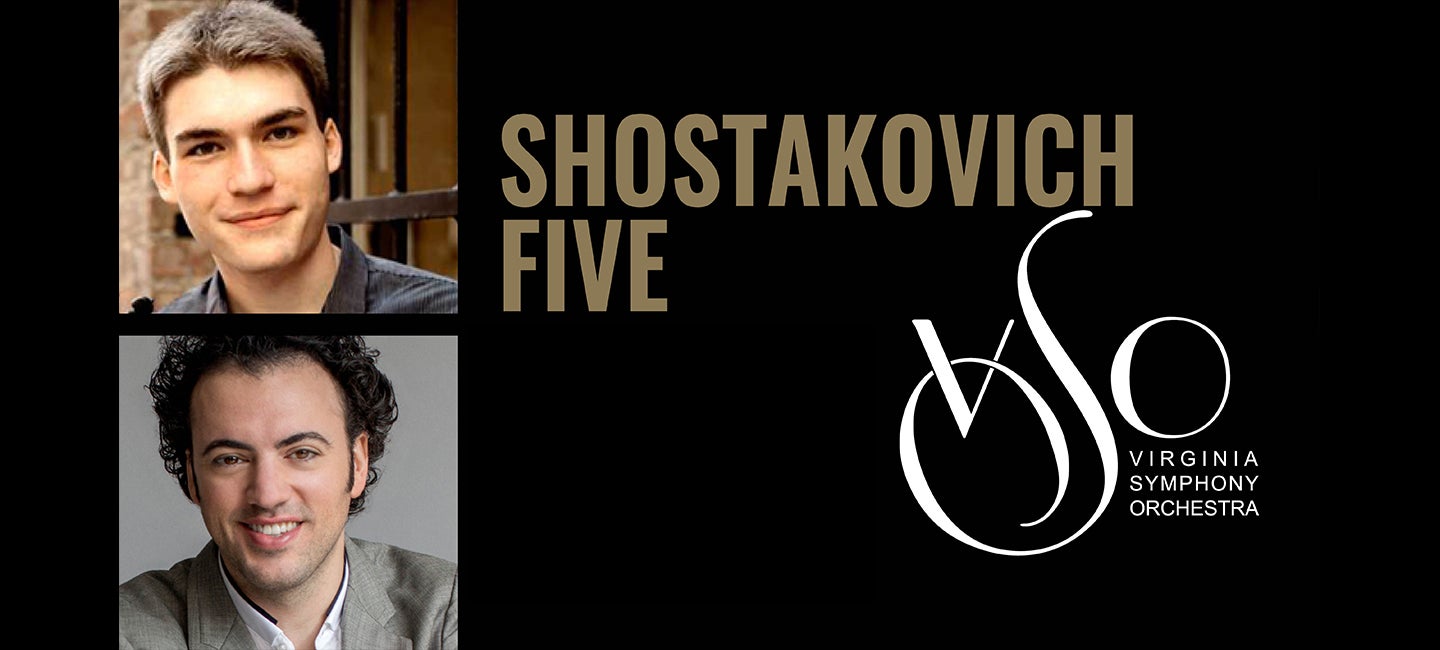 Shostakovich Five - Cancelled
Shostakovich Five - Cancelled
May
10
, 2020
Shostakovich Five - Cancelled
Date

May

10

, 2020

Event Starts

TBA
Event Details
Event Update:
Patrons who purchased tickets from YnotTix.com, the Sandler Center Box Office, or by calling (757) 385-2787, please email us at [email protected] for assistance with a refund.
From VSO - "Out of an abundance of caution, due to concerns about the Coronavirus (COVID-19), the Virginia Symphony will cancell this concert.
We deeply appreciate your continued support of the Virginia Symphony and our musicians as we all work through these challenges together. Details on dates for the rescheduled performances are still in development. We will be in contact with you with new dates as soon as they are available.
The following options are available for those who have already purchased tickets THROUGH VSO. Converting the price of your ticket to a tax-deductible donation supports Virginia Symphony Orchestra during these uncertain times. As a 501(c)(3) non-profit organization, we appreciate your consideration. You may also
Exchange your tickets to an upcoming performance. We are happy to exchange your tickets for an upcoming 2020 Virginia Symphony performance.
Put tickets on account. Unsure what you'd like to exchange into? The Patron Services Office can put your funds on account for future use.
Donate your ticket. Your tax-deductible donation today means that the next time you join us for a concert, the orchestra will be here to share the joy of live music with you once more, as a healthy, vibrant and financially secure organization.
For assistance with any of the above ticketing options, email your contact information to our Patron Services Team at [email protected] and we will get back to you to discuss options. Please be aware that we are responding to a high volume of phone calls and e-mails, so your inquiry may take longer than normal to answer. We appreciate your patience and understanding."
Presented by VSO
Hailed by The New York Times as "an interpretive dynamo," conductor Eric Jacobsen returns to the VSO in the new season to lead one of the 20th Century's tour de force masterpieces – Shostakovich's Symphony No. 5. Jacobsen has built a reputation for engaging audiences with his innovative and collaborative programming, and in addition to the Shostakovich, Jacobsen will conduct the beautiful Prokofiev Violin Concerto No. 2, with violinist Alexi Kenney, a recipient of a 2016 Avery Fisher Career Grant. Kenney has been named "a talent to watch" by The New York Times, which also noted his "architect's eye for structure and space and a tone that ranges from the achingly fragile to full-bodied robustness."
Eric Jacobsen, conductor
Alexi Kenney, violin

Anna Clyne: Masquerade
Prokofiev: Violin Concerto No. 2
Shostakovich: Symphony No. 5