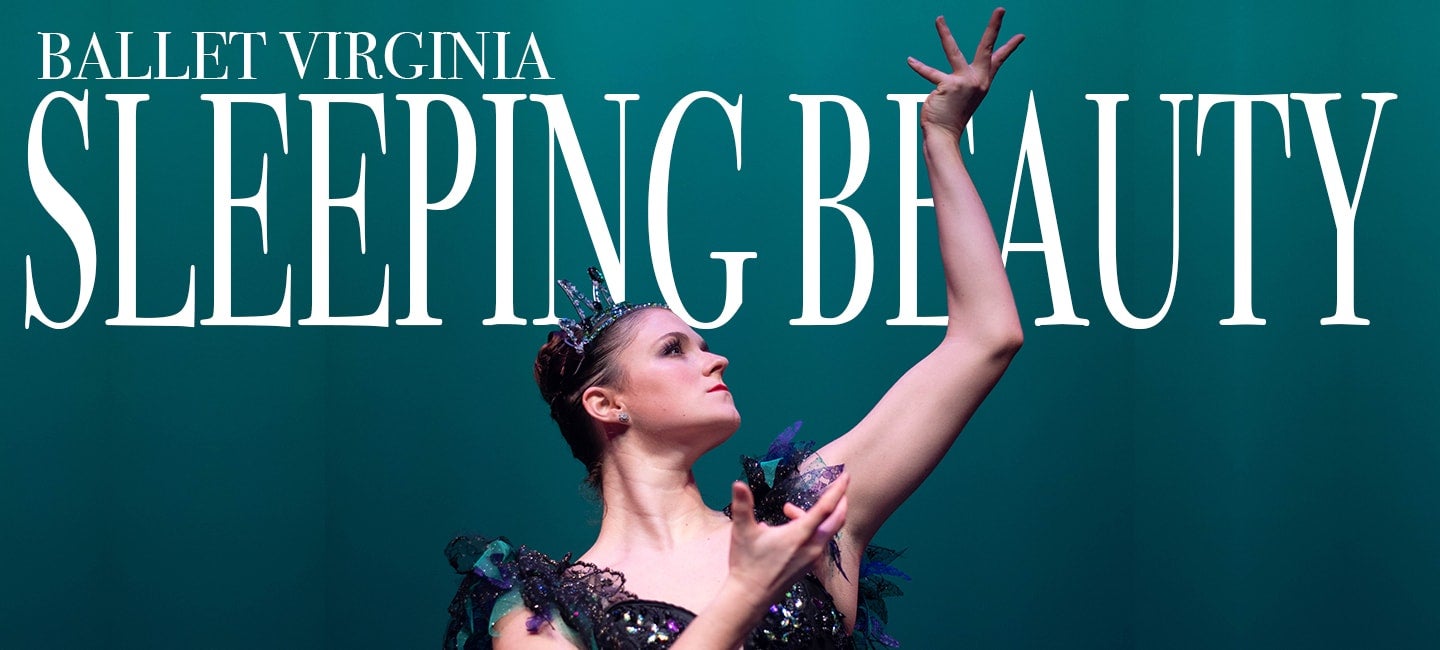 Sleeping Beauty
Be Transported to a Land of Fairies, Royal Pageantry, and a Fated Princess
Sleeping Beauty
Be Transported to a Land of Fairies, Royal Pageantry, and a Fated Princess
Apr
4
-
5
, 2020
Sleeping Beauty
Be Transported to a Land of Fairies, Royal Pageantry, and a Fated Princess
Event Details
Ballet Virginia presents a ballet fit for a princess.
Be transported to a land of fairies, royal pageantry, and a fated princess. Join the Lilac Fairy as she saves Princess Aurora and her kingdom from Carabosse's evil spell. Watch the Prince awaken his Sleeping Beauty from her slumber and follow them to their "happily ever after" wedding.
Ballet Virginia's professional company along with our region's finest student dancers will perform this classic and favorite fairytale ballet. Original choreography and staging, that dates back the great Russian tradition of Petipa, has been revamped for contemporary audiences. Tchaikovsky's acclaimed musical score ties the story and rich choreography together. Join us for this timeless classic that is sure to delight audiences of all ages.