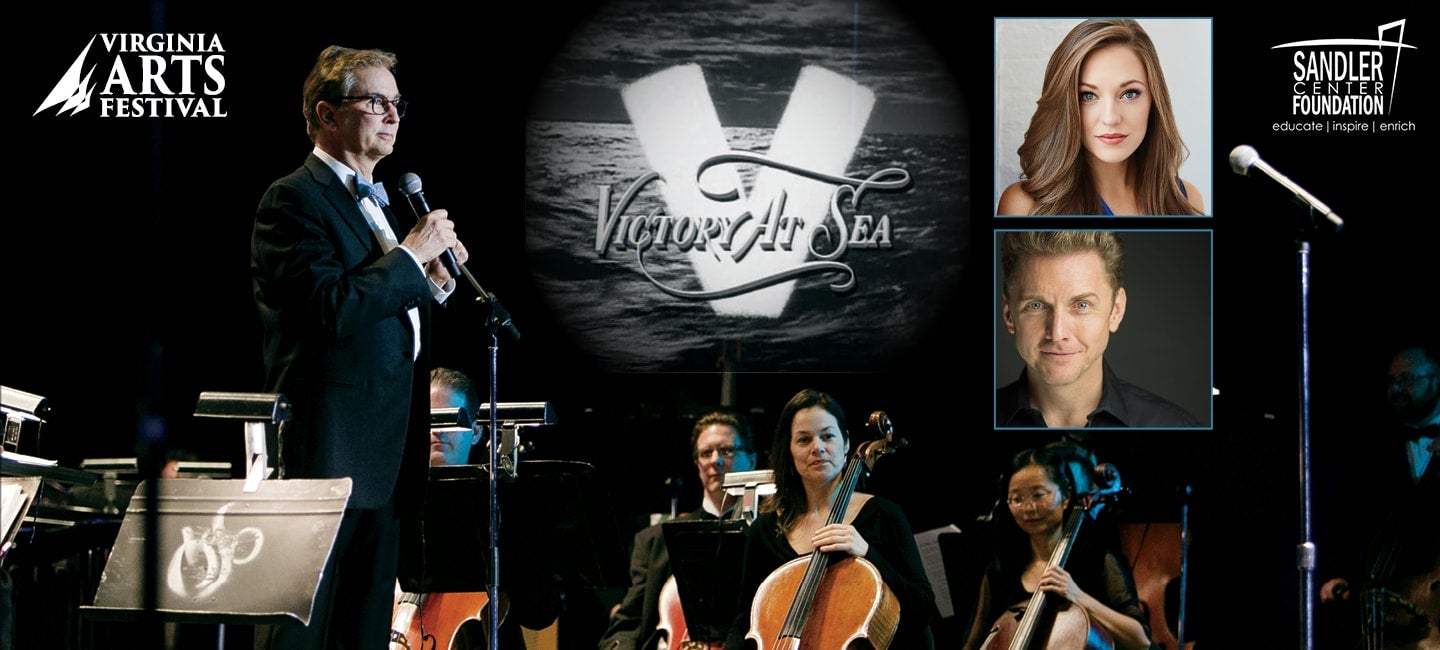 Victory at Sea - Cancelled
Victory at Sea - Cancelled
May
27
, 2020
Victory at Sea - Cancelled
Date

May

27

, 2020

Event Starts

TBA
Event Details
Event Update:
The following show has been cancelled. Refunds will be issued at the original point of purchase. Ticket purchases made using a credit/debit card through one of the Sandler Center's authorized channels (Box Office, YnotTix.com, or (757) 385-2787) will be refunded automatically to the card used to make the original purchase. Depending on your bank, it may take 7-10 business days before these funds are visible in your account. Currently, the Sandler Center Box Office is closed. Once the Box Office reopens, cash purchasers may claim their refund by bringing their original tickets to the Sandler Center Box Office.
From VAF - "Virginia Arts Festival continues to work in the best interest of patrons, artists, staff, and volunteers. Due to the ongoing threat of COVID-19, the performance of Victory at Sea has been cancelled. We encourage you to stay connected with us on social media where we'll be sharing uplifting and encouraging content. If you purchased your tickets through the Virginia Arts Festival Box Office, please visit this page, vafest.org/message."
Presented by Virginia Arts Festival
Richard Rodgers' thrilling score for the Emmy Award-winning 1952 NBC series Victory at Sea serves as the centerpiece of a spectacular concert featuring some of the most beloved music of the Greatest Generation. Acclaimed Broadway music director Rob Fisher has curated stirring selections from the Rodgers score, to be performed live as video from the famed NBC series is projected a large screen onstage—from actual film reel footage captured during World War II naval battles around the world to intimate behind-the-scenes encounters with the heroes who fought the war at home and at sea. The concert also features music from the 1940s and 1950s, penned by some of the most renowned composers of the Great American Songbook and the golden age of Broadway, showcasing some of Broadway's most exciting singers. An unforgettable experience that blends soaring music with a proud history—get your tickets now!
Rob Fisher, music director and conductor
Virginia Symphony Orchestra
Laura Osnes, vocalist
Jason Danieley, vocalist