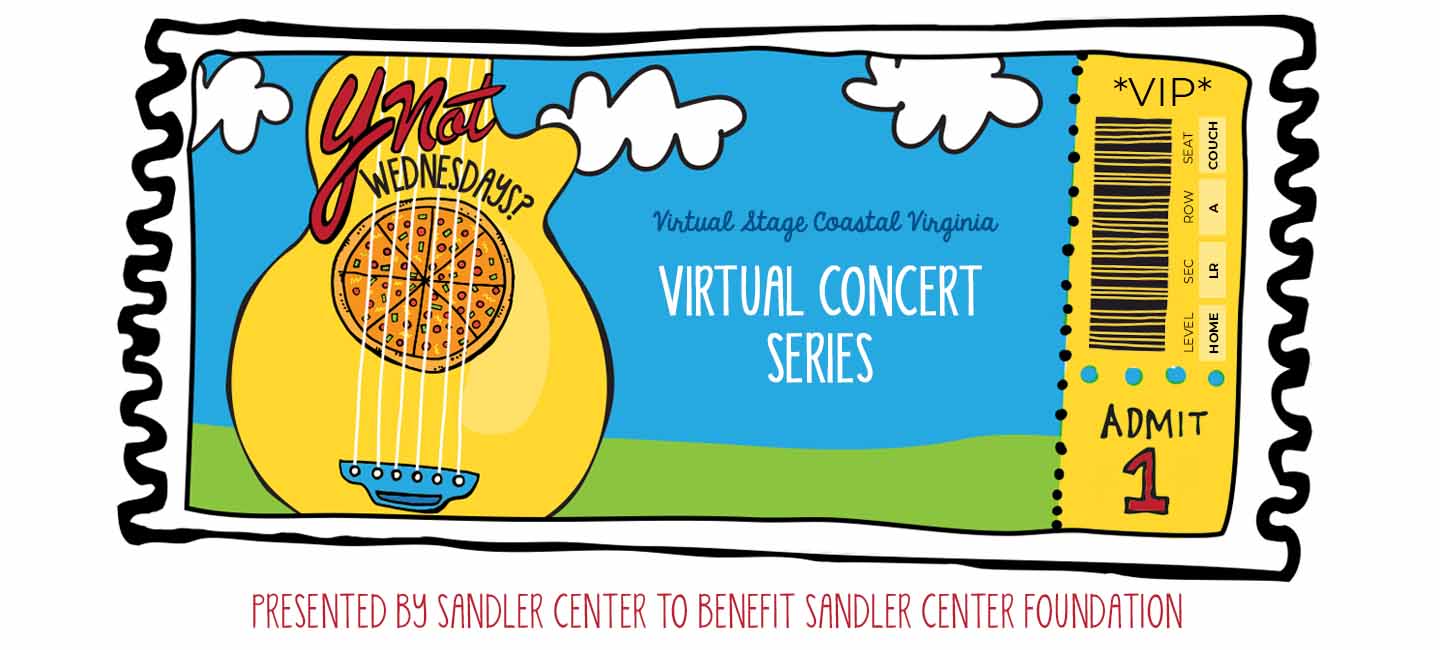 Virtual Ynot Wednesdays Concert Series
Hosted Live on the Virtual Stage Coastal Virginia Facebook Group
Virtual Ynot Wednesdays Concert Series
Hosted Live on the Virtual Stage Coastal Virginia Facebook Group
May
6
-
July
29
, 2020
Virtual Ynot Wednesdays Concert Series
Hosted Live on the Virtual Stage Coastal Virginia Facebook Group
Date

May

6

-

July

29

, 2020

Ticket Prices

Free From The Comfort Of Your Home
July

15

/ 2020

Wednesday at 8:00pm

July

29

/ 2020

Wednesday at 6:00pm
Event Details
The annual free summer concert series, Ynot Wednesdays, is a family favorite in Hampton Roads. Typically the series is held Wednesdays June through August on the Sandler Center Plaza. While we cannot be together during this period of social distancing, the Sandler Center and Sandler Center Foundation have your ticket to great local artists now! We are kicking off the summer series early this year virtually. Join us Wednesday evenings to experience live concerts from the comfort of your home.
Schedule:
May 6: Good Shot Judy
May 13: Anthony Rosano
May 20: Logan Vath
May 27: Chase Payne
This concert is dedicated to support the "Love for VB" efforts in memory of the victims of the tragic shooting and to honor their families. For more information on the "Love for VB" efforts and resources for support, please visit loveforvb.com. We are #VBStrong.
June 3: Dustin Furlow
The June 3 virtual Ynot Wednesdays concert featuring Dustin Furlow has been cancelled in order to keep the focus on the important conversation happening in the community and our country. We will take this time to pause, reflect and unite. The series will pick up June 10 with the Ben Phelps Project. #TheShowMustBePaused
June 10: The Ben Phelps Project
June 17: Gratiot Lake Road
June 24: Rocky 7
July 8: Nathan Dean Band
July 15: Michael Christopher (8-9 PM)
July 29: 5 Starr
How To Join:
Become a member of our Facebook Group.
Join the Virtual Stage Coastal Virginia Facebook Group
Click "Going" on the Facebook Event to receive a reminder to join to live stream.
Gather your roommates, pets, and/or family members on Wednesdays at 6 PM and head over to the Virtual Stage Coastal Virginia Facebook Group where you will be able to join the live stream.
Get ready for an hour of fun music from a great local band. Don't forget to order your favorite pizza from Ynot Italian to get the authentic Ynot Wednesdays experience.
Don't have Facebook? You can also join us on live our YouTube page.
Sandler Center YouTube
Thank You, Sponsors!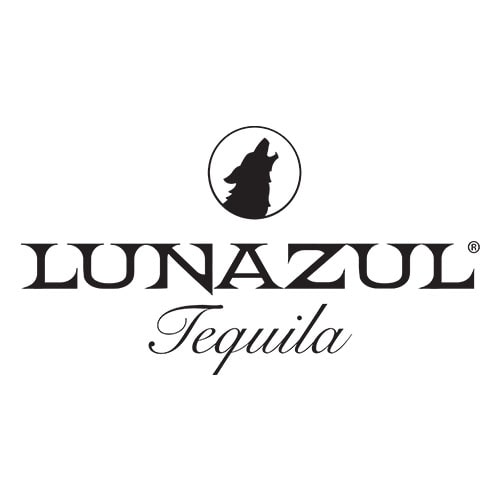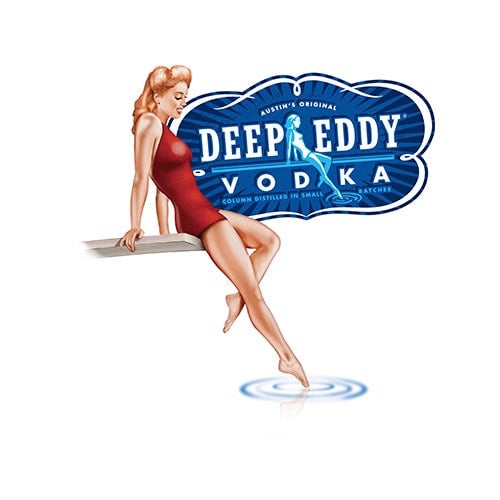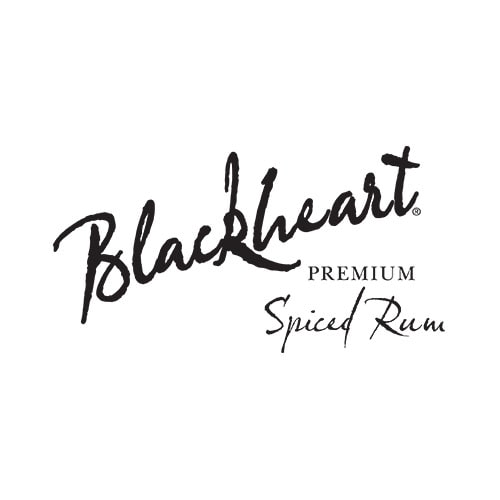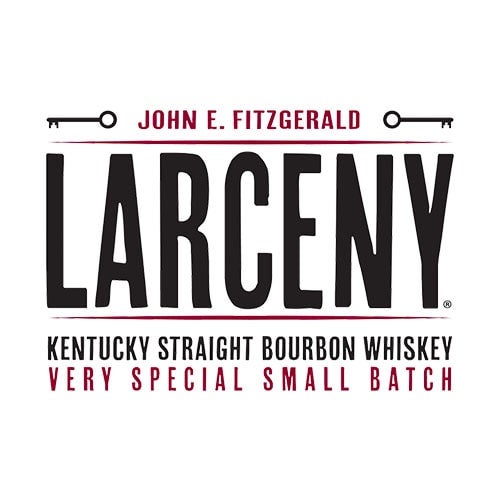 Good Shot Judy specializes in delivering top-notch Classic Vocal Jazz and recreating the classic nightclub entertainment feel of Las Vegas in its prime. Think Frank Sinatra, Dean Martin, Count Basie, glitz, and glamour. Real entertainment from an era that was not only filled with great singers, performers, and great songs but whose legacy has become synonymous with what great entertainment really is.
It doesn't end there though. Possessing a large repertoire of classic swingin' big band hits, Good Shot Judy is also equally adept at delivering classic ballads, and cocktail music. Performing in configurations as small as a quintet, and as large as the twelve-piece big band gives the group the versatility to meet the needs of virtually any client. From intimate cocktail parties, brunches, and weddings, to festivals, corporate events, and large theater shows, Good Shot Judy can customize the group size and repertoire to perfectly compliment the atmosphere and budget of almost any event.
In addition, every member who performs in any Good Shot Judy configuration is a seasoned professional. From cruise ships to sports stadiums, they've logged thousands of performances between us, at every type of venue you can think of, so you can rest assured that your guests will enjoy being entertained by professional performers.
From the swingin' sounds of Sinatra, Basie, and contemporaries like Michael Buble, and Harry Connick Jr., to the beautiful ballads of Ella Fitzgerald, Billie Holiday, and back to the high energy Latin Dance big band sound, Good Shot Judy has got you covered!
Anthony Rosano mixes traditional blues elements with contemporary rock styles. From North Hill Country Blues to Second Line Funk, Fuzzed out guitars and Urban Grooves, it all blends into an original sound that is familiar to fans of the Blues and Classic Rock Genres. Along with the backing group of musicians known as "The Conqueroos " Anthony has been an International Blues Challenge Finalist twice and earned many accolades since starting the group in 2012 including, VEER music awards for "Best Blues" in 2015, 2016, & 2017, and "Best Live Performer" in 2017. The 2017 self-released "Anthony Rosano and the Conqueroos " debuted at #9 on Billboard and also dethroned The Rolling Stones from the #1 spot on ITunes. They have toured the country and beyond, from Tulsa to Toronto including Chicagos United Center and Madison Square Garden. Festival appearances include, LOCKN, Hound Dog Blues Fest, Western Maryland Blues Fest, Chilli Blues and Brews, Blues at the Beach, Roosterwalk, Winchester Blues House, Dunedin Wines the Blues, Neptune Fest, American Music Festival, and many more. The Band has also been direct support for a diverse range of artists including, Bob Seger, ZZ top, Gov't Mule, Wallflowers, Train, Marcus King Band, G. Love and Special Sauce, The Allman Betts Band, Samantha Fish, The Magpie Salute, Robert Randolph and the Family Band, Chris Robinson Brotherhood,Tab Benoit, Mike Zito and the Wheel, Albert Castigllia, Eric Lindell, Firefall,, Big Sams Funky Nation, Planet of the Abts, Jarakeus Singleton, Cherry Popping Daddies, Jason Ricci, Tinsley Ellis, and a huge list of other notable Performers. In addition the band plays 150 + Headline club dates a year
Heritage is a funny thing. So funny, in fact, you might say sometimes it acts like a recessive gene. Growing up in Nebraska, Logan Vath didn't acquire his passion for songwriting from his mom or dad, who split up when he was young. Excepting his own interest in grunge legends like Nirvana and Pearl Jam, and the eclectic roster of nearby indie label Saddle Creek, his home environment wasn't notable for its love of music. But then he inherited his grandfather's guitar, a 1962 Gretsch White Falcon.
"It's a strange item," says the 26-year-old singer-songwriter, now based out of Portsmouth, Virginia. Vath never knew his biological grandad, a gig musician who died in a car crash before he was born. "It has so much meaning to so many people in my family, but I feel pretty distant from it, and a grief I never knew. I don't know quite how to handle it."
Yet Vath's natural ability as both a vocalist and songwriter, dual talents he had been nurturing since high school, gracefully bridges that distance, stitching together past and present in a wonderful folk narrative called In the Presence of the Kingdom, his new EP.
Vath sings with the warmth of a country artist, but there's enough smoke and gravel in his tone that suggests the genre's folkier fringes, like the dust-caked howlings of Townes Van Zandt, and the shuffling edge of Dylan. Packing enough feeling into these five songs for albums twice as long, Vath explores a dynamic, shifting, emotional landscape where broken hearts, regret, and doubt share equal billing with wonder, joy, and the wisdom that comes with age.
"I would definitely say it's a coming of age album," Vath says, "as it deals with some loss of innocence." He explains the album's title refers to his feelings when he left the Navy after a four-year stint directly following high school. It's lifted from the third track, "Battle Royale," where he deals with the subject explicitly.
"I had a lot of pressure from my family, about money and what I was doing, chasing this little dream of mine. It's about everything that's bigger than me, my parents, the government, money, taxes, and how those things influence our ability to pursue what feels comfortable to us. For me, it's figuring out life post-Navy, without the income I was used to, which was pretty good for a 23-year-old kid. I wrote 'Battle Royale' at a time when I was a little regretful about leaving this comfortable world, but at the same time understanding that comfort can be a little dangerous."
The theme is recurring. Opening track "Nebraska," a bittersweet nod to his home state, explores in meandering prose the tremendous influence that family and place has on a person, for better and worse. Over a languid acoustic guitar, Vath sings wistfully of his grandfather's legacy—"My eyes/They been passed down from your hands to mine/The blue in them it seems to remind of/Summer wine and the songs of your time"—and the more mundane aspects of life in a flyover state: "That's home/The place no one else cares to go."
Adding to each song's compositional heft is the delicate production of Daniel Mendez (Noah Gundersen, Dashboard Confessional, Duran Duran), who Vath contacted about the project personally. "I wanted to be pushed by someone and he's good at that, and he's a studious worker who could teach me about the professional recording world," Vath says. Mendez in turn provided just that, bringing in an aces studio team eager to work with the artist in Mendez's Brooklyn studio. Gentle flourishes of electric guitar, drums, piano, and bass add a lush Americana feel while positioning Vath's vocals and rhythm playing front and center.
As it should be. After sorting through the confusion of what other people wanted for him, Vath came to realize he was to pursue the songwriter's life, with all its ups and downs. "I never really knew what I wanted to be until I started playing guitar," he says. "When I was in the military, I gathered a lot of material items because that's what you do. And they were things I liked and at the time they were milestones." He pauses, considering the very different path he's chosen since then. "But you don't have to live a milestone life to be happy."
Perhaps that's what makes In the Presence of the Kingdom so right in time. Sonically, it doesn't push too hard, and listeners aren't pummeled with pedantic lyrics. Instead, Kingdom finds its way steadily, following its own instincts, ever in tune with Vath's squarely centered heart. Surely there's some magic here, passed along from grandfather, but there's no question Vath's Kingdom is all his own.
Chase Payne is a country music phenom who was born and raised in Virginia Beach, VA. Since the age of five, Chase has been playing guitar and shortly thereafter discovered his voice as a singer. Chase is a professional touring singer, songwriter, guitarist, performer, and brand owner who is rapidly making his way to the top. Influenced by many great artists such as: Keith Urban, Dierks Bentley, Brantley Gilbert, Jason Aldean, Travis Tritt, Brooks and Dunn, George Strait, and many others, you are sure to hear a boundless variety of music that everyone loves. His presentations and performances are highly energetic, strong, and impactful while delivering emotion to all listeners. In just a short amount of time, Chase has accomplished so much. Since 2016, Chase's single "Taillights" is routinely played on radio stations in Australia and now his music is making its way onto radio stations in America. Chase is also burning a trail on the internet radio market; "Pandora" (Chase Payne Radio) and the "Tune In" app are a few examples. Named the "2018 Male Rising Star of the Year," Chase has truly earned these accomplishments with a humble heart and a hardworking mindset. With over one hundred and thirty shows performed in 2018, Chase and his dedicated team have established themselves as the show to see on the East Coast. Chase and his team are extremely grateful for all that the Lord has blessed them with and are excited to see what the future holds!
Dustin Furlow is an award-winning singer/songwriter/guitarist whose playing and songwriting reflect a clear influence of today's contemporary-folk artists. With comparisons to songwriters such as Ray LaMontagne and virtuoso guitar-players like Tommy Emmanuel, Furlow eventually carved out a sound that became easily distinguishable by it's marriage of complex guitar work and warm, home-spun lyrics. From the haunting melodies in "Evergreen" to the foot-tapping groove of "Cherokee Lake" Dustin is an ambassador of dynamic control on stage. In 2019 he played over 200 shows, many with Harp-guitarist and International Fingerstyle-Guitar Champion Matt Thomas.
In February 2017, he received the Veer Magazine Music Award for "Best Acoustic/Folk Artist" in the Southeastern Virginia area. That year he also recieved nominations for "Song of the Year" (The Garden), and "Album of the Year" (The Sound That You Call Home).
In 2016, Furlow released the full-length "The Sound That You Call Home", which has enjoyed airplay on NPR radio's "Acoustic Highway", "Hunter at Sunrise", and "Out of the Box" and recieved the title of "Album of the Year" by Barry Graham of NPR's "Acoustic Highway".
A year later Furlow went on to release the EP "Solo", which was a live-in-studio project recorded by Rob Ulsh at Master Sound Studios (Justin Timberlake, Depeche Mode, Gwen Stefani) in Virginia Beach. (2017)
Playing just over 244 shows in 2017, he is almost always engaged in recording, writing, or performing and is currently producing his third album, "Woodscapes" with Kim Person (Tommy Emmanuel, Stephen Bennett, Matt Thomas). - November 2018
About The Ben Phelps Project
The Ben Phelps Project is a six piece band from Virginia that focuses on creating a style all their own merging elements of jazz, acoustic folk, blues, and rock into a melting pot of southern soul featuring soaring saxophone and guitar solos. The BPP has played shows throughout the East Coast since its inception in 2004 highlighted by performances with B.B. King, Buddy Guy, Big Head Todd and the Monsters, Colbie Callait, Toad the Wet Sprocket, Michelle Branch, Cracker, Carbon Leaf, Pat McGee, Taylor Hicks, The Romantics, Good Old War, Chicago, and Cowboy Mouth. The band has released four albums, "Vision and Sound" in 2006, "New Ghost Town" the 2010 release received airplay on college radio across the county, charting #1 on several college radio stations. The album has been licensed to The Discovery Channel, MTV2, and VH1 for use in over ten television series. "Goodbye Summer," the third album release, is garnered critical acclaim and radio success regionally charting several top 10s on the OurStage Music charts. Currently, the latest release "Wake Up The Guards" is receiving regional and national air play. The band is working hard to continually build The BPP brand while promoting the record.
Gratiot Lake Road is the modern folk music of husband and wife Ben and Emaleigh Jensen. Songwriter Emaleigh sings and plays melodies on a closed-back banjo and Ben sings harmonies while fingerpicking an acoustic guitar and stomping with ankle-percussion. Their songs vary from soft ballads to upbeat jams played in a style that has been described as haunting, bittersweet, and eerie. Since their 2009 inception, while living in Michigan's Upper Peninsula, Gratiot Lake Road has released three albums and performed at festivals, art galleries, historic theaters, house shows, bars, and dives throughout the Midwest and Mid-Atlantic.
Rocky 7 is a 6-piece band of musical All-Stars from Hampton Roads, the brainchild of Fuzz Band cohorts Nik Madry and Duane Smith. They play covers and the music of D*Nik.
It's been a long journey for four guys from different parts of the midwest, but every mile logged is just another step closer to the one common goal. Bringing the music and the passion to as many people as possible. After almost eleven years with 200+ shows annually their persistence is obvious and the fan base is growing to show it. When Nathan Dean and the Damn Band hit the road in June of 2008 to promote their first studio album "She Don't Know", they had no idea that the tour would never end. And so the Damn Tour was born and continues to thrive. They've played huge clubs in big city markets like Phoenix, Denver, Chicago and L.A., as well as tiny, intimate venues all across the nation. From peoples back yard parties, to Country Thunder, to rodeos in North Dakota, to Chris Ledoux days in Wyoming. If there is a place to spread the music, they will stop and play.

Releasing their second album "Addicted to a Good Time" just added gas to the fire, driving the sound and the craziness to even higher levels. Getting many good reviews from publications in the states as well as Europe, the response fueled the band to release a third album just 12 months later. Since releasing the third album "Afterparty" in 2011, the crowds have just gotten larger and more rowdy. Attracted to the powerful live sound and let's have another round atmosphere there's no doubt that this band is here to party and will always be the last one standing. With radio play from Arizona to Texas and all the way up into Illinois the audience is listening and they want to come to the after party too!
About Michael Christopher
Michael Christopher found perseverance and grit during his childhood growing up in rural Pennsylvania, and the lessons he learned along the way would be right at home in the lyrics of today's most popular country music.

For the last decade, Michael's focus and passion has been on music: writing, singing, and performing in clubs, amphitheaters, and festivals across the country. While headlining events across the northeast and beyond, Michael has also opened for some major country stars, including Tyler Farr, Sammy Kershaw, Lonestar, Chris Lane, Jamey Johnson, Phil Vassar, William Michael Morgan and Walker Hayes. His guitar-heavy, rock-edged sound intertwines with invocative lyrical virtuosity and positions him with elite company in the country music scene.

In his self-titled album, Michael worked with an exclusive group of hit songwriters and producers including Dennis D'Amico recording at Ronnie's Place/Black River Entertainment Studios, and Grammy-Award winning engineer Jamie Tate at The Rukkus Room. The result is a twelve-song anecdote of life and love that not only displays Michael's flexibility and ingenuity as a songwriter, but also expands the boundaries of the country music genre. "There is something for everyone on this record. We really tried to offer a perspective, a sound and a voice that is relatable for everyone…no matter what you're feeling, no matter what you've been through…this record has something for you," mentions Michael.
Based out of Chesapeake, Virginia, 5Starr offers an ultimate sound that's replicable by no other. A collective of musicians, Chris Whitaker, Curdarius Swain, David Booker, Robert White, and Robert Wilkins, unite to create an exceptional experience for listeners. One can expect nothing less than a 5-star sound. While each individual has accomplished their own feats as musicians, the group's cohesiveness has spawned a sound destined for musical greatness for many years to come.