9 Local, Emerging Artists to Perform During Out of the Box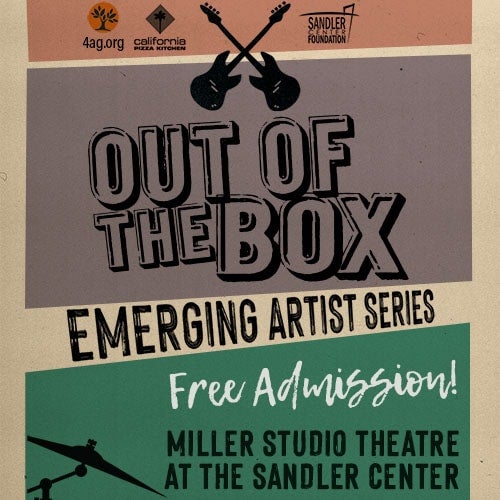 Out of the box is an expression to describe creative and nonconformal thinking. This is exactly what you will discover with the 9 unique local talents that are performing with the Out of the Box series at the Sandler Center for the Performing Arts. Out of the Box, Emerging Artists Series is back for its ninth year. Support locally curated artists Thursdays January through March in the Miller Studio Theatre. In collaboration with Paul Shugrue on 89.5 WHRV, this great after-work event is free and open to the public.
Enjoy a night out while listening to eclectic bands from right here in the 757 while enjoying food and drinks from California Pizza Kitchen. The event starts at 7 PM with doors opening at 6 PM. Admission is free, but VIP tables are available to purchase. To purchase a VIP table, call 757-385-2553. VIP tables seat 4 and include 8 drink vouchers. Out of the Box benefits the Sandler Center Foundation's Local Heroes program, which provides tickets for Hampton Road's "Local Heroes" (first responders and military) and their families to attend a performance at the Sandler Center. Out of the Box is presented by the Sandler Center Foundation and 4ag.org. Support for this series comes from California Pizza Kitchen.
The 2020 scheduled performers include:
January 9 - Jeremy Lasley and the Lastones
January 16 - Logan Vath
January 23 - Gratiot Lake Road
January 30 - The Jason Cale Band
February 6 - The Dustin Furlow Collective
February 13 - Court Street Company
February 27 - Ben Phelps Project
March 5 - Mosquito Cabaret
March 12 - Anthony Rosano and the Conqueroos