Guitar Master, Tommy Emmanuel, to Perform at the Sandler Center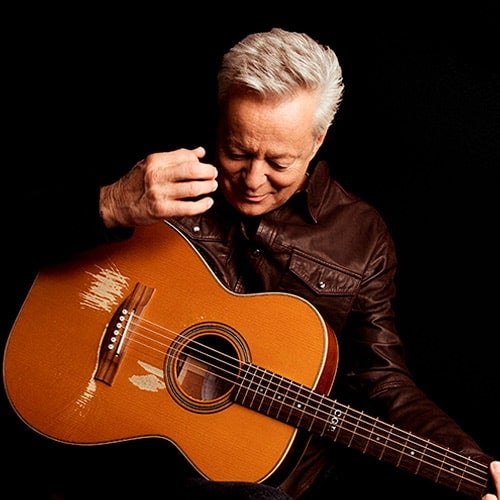 Event Update:
Due to the Coronavirus and in keeping with local government guidelines, the concert with Tommy Emmanuel in Virginia Beach at the Sandler Center scheduled for 4/27 is being postponed until 8/22/2021. Any tickets purchased will be honored for the new show date. Sorry for any inconvenience, and please take care of yourself and each other! Your patience and understanding are greatly appreciated. The most up-to-date status for the events will be available on our website and social media.
______________________________________________________________
The international master of the solo guitar, Tommy Emmanuel, is returning to Virginia Beach. From guitar aficionados to lovers of great songs and melodies, this show will provide a powerful experience for all audience members. Tommy Emmanuel will perform at the Sandler Center with Jerry Douglas.
Tickets go on sale this Friday, November 15 at 10 AM and can be purchased at YnotTix.com, by calling 757-385-2787, or visiting the Sandler Center Box Office located at 201 Market Street, Virginia Beach, VA 23462. Tickets are priced at $49.50 and $39.50. To receive the exclusive pre-sale code to purchase tickets before the general public, join the Sandler Center Cyber Club at SandlerCenter.org/connect/email-sign-up. The pre-sale for this show will be Thursday, November 14, 10 AM-10 PM.
Two-time GRAMMY-nominated artist, Tommy Emmanuel, has achieved enough musical milestones to satisfy several lifetimes. The album, Accomplice One, is a testament to Tommy's musical diversity, the range of expression that stretches from authentic country-blues to face-melting rock shredding, by way of tender and devastating pure song playing. Influenced by his idol, Chet Atkins, fingerstyle of guitar picking, Tommy developed a style of solo guitar playing that encompasses the range of a whole band– covering drums, bass, rhythm and lead guitar and a vocal melody simultaneously. A style so impressive that Chet Atkins named him a Certified Guitar Player, making Tommy only one of five people to ever earn that honor. For more information about Tommy Emmanuel, visit TommyEmmanuel.com.
Tommy will be performing with dobro master and 14-time GRAMMY winner, Jerry Douglas. Douglas is to the resonator guitar what Jimi Hendrix was to the electric guitar, elevating, transforming, and reinventing the instrument in countless ways. According to the New York Times, he's "Dobro's matchless contemporary master." For more information about Jerry Douglas, visit highroadtouring.com.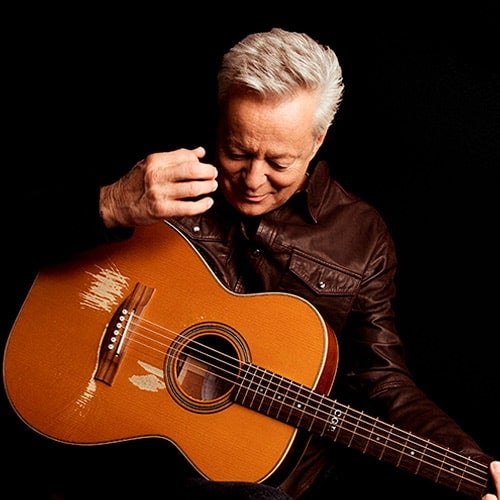 An International Master of the Solo Guitar with Special Guests Andy McKee.