2019/2020 Great Performance Series Announced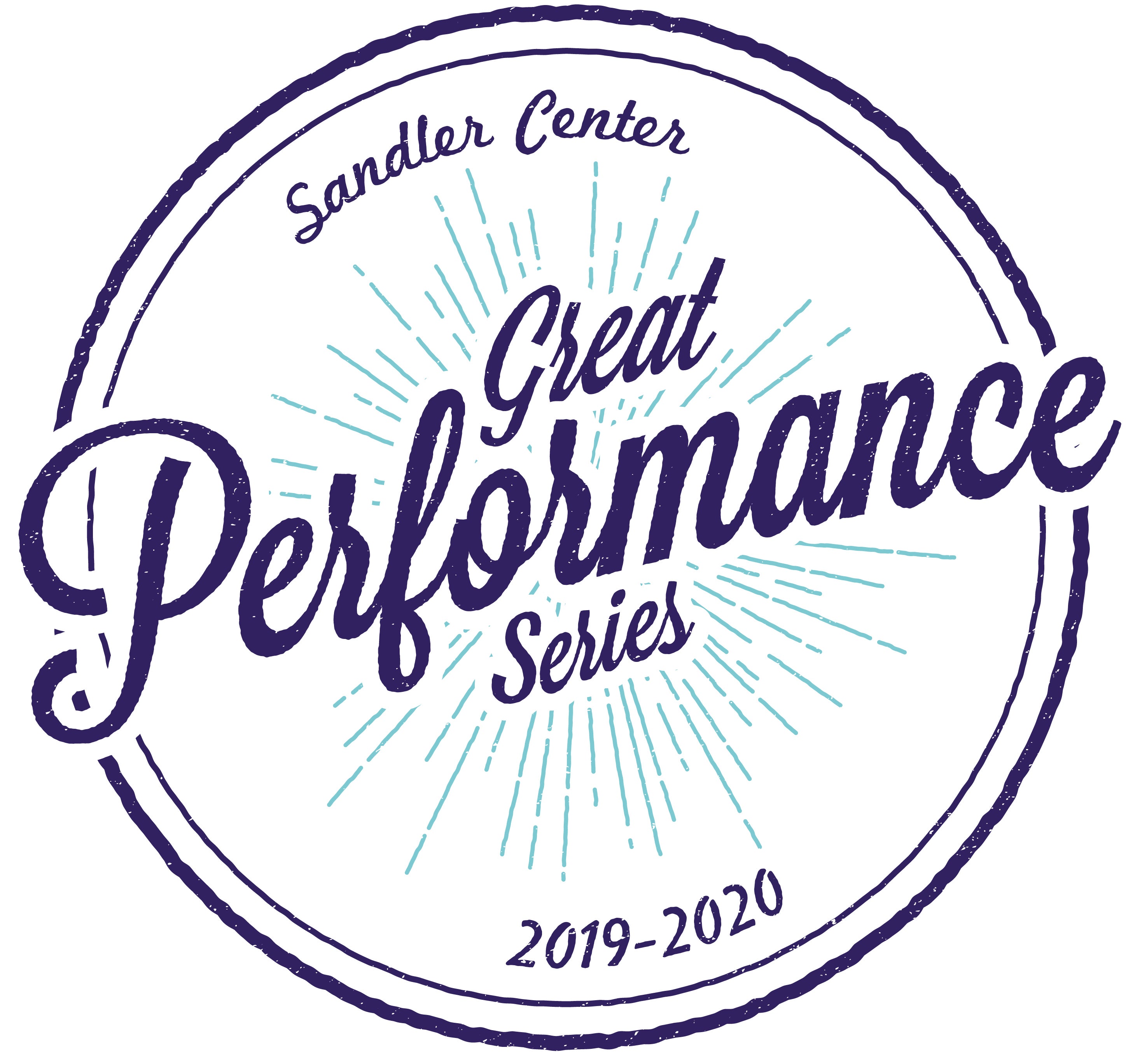 VIRGINIA BEACH, Va. (August 16, 2019) — The 2019/2020 Great Performance Series is filled with culturally diverse programming that will bring the Hampton Roads community together. See performances from GRAMMY award winners to Broadway stars to programs customized specifically for Virginia Beach. Each performance is unique and unmatched in its own way that will leave you speechless. Join us at the Sandler Center in Virginia Beach this season to be dazzled and amazed for six astonishing performances by purchasing our season subscription now! More info about each show can be found at Sandlercenter.org.
Subscriptions for this season of the Great Performance Series (GPS) go on sale Friday, August 16 at 10 AM at the Sandler Center Box Office or by calling 757-385-2787. Purchase tickets to 2+ shows for a 10% discount. The current lineup for the GPS is Amjad Ali Khan, Bach Cello Suites Festival, Brooklyn Manilla Project, Arturo O'Farrill with the Afro Latin Jazz Ensemble, and Bernadette Peters. Stay tuned for the sixth and final announcement of this season's GPS at a later date. Individual show tickets go on sale Friday, August 30 at 10 AM and can be purchased at YnotTix.com, by calling 757-385-2787, or visiting the Sandler Center Box Office located at 201 Market Street, Virginia Beach, VA 23462.
WORLD FAMOUS SAROD MAESTRO, AMJAD ALI KHAN, TO PERFORM AT THE SANDLER CENTER ON OCTOBER 18.
Amjad Ali Khan is one of the undisputed masters of the Indian Classical music world. Specifically, his name has become synonymous with the stringed instrument the sarod. Similar to the sitar, but shorter with four melodic strings, four drone strings, and eleven steel strings, Amjad has played sarod for audiences worldwide since the age of six. Amjad's performances fill venues like Carnegie Hall in New York, The Royal Albert Hall in London, The Sydney Opera House, The Kennedy Center in Washington D.C., Suntory Hall in Tokyo, and beyond. This spectacular performance, from legendary musician and composer, Amjad Ali Khan, opens this season of the GPS on October 18 at 8 PM.
EIGHT TALENTED PERFORMERS COME TOGETHER TO CELEBRATE THE SIX SUITES FOR SOLO CELLOISTS BY BACH AT THE SANDLER CENTER ON OCTOBER 23.
Three hundred years ago, J.S. Bach wrote six magical suites for solo cello. For cellists, playing all six is often seen as the 'Mount Everest' of the cello repertoire, but rarely are they performed by such a diverse collection of artists using a wide variety of approaches to the master's spectacular work. Three suites exemplify the beauty of traditional solo cello format, while three suites burst to life through innovative interpretations incorporating elements of dance, theater, jazz, or voice offering audiences a one-of-a-kind encounter with this timeless body of work. The Sandler Center will be filled with full-spectrum Bach this season and it continues with this dynamic and inventive presentation of Bach's six magical cello suites, on October 23 at 7 PM.
MODERN DANCE, FILIPINO MUSIC, AND MARTIAL ARTS COME TOGETHER IN A ONE-OF-A-KIND PERFORMANCE FOR THE BROOKLYN MANILA PROJECT: VIRGINIA BEACH ON JANUARY 10.
The Brooklyn Manila Project: Virginia Beach is an inter-disciplinary show uniting celebrated Filipino and American performers in a truly unique performance experience that ranges from meditative to electric! Originally commissioned by Lincoln Center for the Performing Arts, in New York City, this family-friendly program carries the audience to the Philippines on a historic journey from tribal to modern times. Informed by an unparalleled six-year collaboration between revered cultural chieftains of the Talaandig people of the Philippines and award-winning Filipino and American artists, this performance aims to illuminate and explore the space between tradition and modern life across two inter-connected countries. Virginia Beach has a very special bond with the Philippines via its sister city of Olongapo. This program customized especially for Virginia Beach celebrates that connection between communities worlds apart. Dave Eggar and Chuck Palmer present The Brooklyn Manila Project: Virginia Beach, the third show of the GPS, on January 10 at 8 PM.
GRAMMY AWARD WINNING JAZZ MUSICIAN, ARTURO O'FARRILL, BRINGS THE AFRO LATIN JAZZ ENSEMBLE TO THE SANDLER CENTER ON JANUARY 19.
Known for redefining contemporary Latin jazz and Afro-Cuban jazz, Arturo O'Farrill holds six GRAMMYs for his prolific and enduring recordings. His orchestra's dynamic performances thrill audiences of all ages around the world from the Lincoln Center in New York to the Kannai Hall in Japan. Arturo O'Farrill and the Afro Latin Jazz Orchestra fill the most popular jazz clubs and performing art centers across the globe. Recently named to the faculty of UCLA's global Jazz studies program, Arturo O'Farrill's dedication to educating audiences and preserving jazz heritage for future generations is at the heart of any performance. Music lovers of all ages won't want to miss this unforgettable show. Arturo O'Farrill and the Afro Latin Jazz Ensemble are a part of the GPS and will perform on January 19 at 7 PM.
ONE OF BROADWAY'S MOST CRITICALLY ACCLAIMED PERFORMERS, BERNADETTE PETERS, TO PERFORM AT THE SANDLER CENTER ON FEBRUARY 20.
Forget Valentine's Day, fall in love with Bernadette Peters next February at the Sandler Center! Throughout her illustrious career, Bernadette Peters consistently dazzles audiences and critics with her performances on stage, film and television, in concert, and on recordings. Bernadette's performances garnered her numerous accolades including three Tony Awards, a Golden Globe, three Emmy and four Grammy Award nominations, and a star on the Hollywood Walk of Fame. Known for her unmatched interpretation of works by Stephen Sondheim, this prolific actress, singer, children's book author, and animal rights champion enchant audiences of all ages with her innate ability to communicate and connect through song. With appearances on stages all over the world and on the screen this year, she adds Virginia Beach to her 2020 tour schedule. Bernadette Peters will perform at the Sandler Center, as part of the GPS, on February 20 at 7:30 PM.
ABOUT THE GREAT PERFORMANCE SERIES: The mission of the Sandler Center for the Performing Arts is to enrich the lives of residents and guests by providing great and diverse performances, experiences, and educational programs for the arts. The Great Performance Series (GPS) is a curated collection of culturally diverse, world-renowned performers that ignites creative exploration in the arts and enriches the cultural life of Coastal Virginia.