The Sandler Center Kicks Off Ynot Wednesdays Virtually!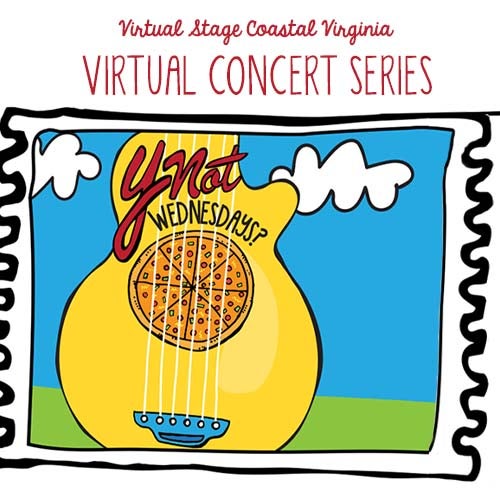 The annual free summer concert series, Ynot Wednesdays, is a family favorite in Hampton Roads. Typically the series is held Wednesdays June through August on the Sandler Center Plaza. While we cannot be together during this period of social distancing, the Sandler Center and Sandler Center Foundation have your ticket to great local artists now! We are kicking off the summer series early this year virtually. Join us Wednesday evenings to experience live concerts from the comfort of your home.
The schedule includes:
May 6: Good Shot Judy

From Williamsburg, this band delivers top-notch classical vocal jazz. Possessing a large repertoire of classic swingin' big band hits while also delivering classic ballads and cocktail music.

Click "Going" in the Facebook Event t receive a reminder to join.

May 13: Anthony Rosano

Anthony Rosano mixes traditional blues elements with contemporary rock styles. The band has also been direct support for a diverse range of artists including Bob Seger, ZZ Top, and more.

Click "Going" in the Facebook Event t receive a reminder to join.

May 20: Logan Vath

Logan Vath sings with the warmth of a country artist, but there's enough smoke and gravel in his tone that suggests the genre's folkier fringes.

May 27: Chase Payne

Chase Payne is a country music phenom, influenced by many great artists such as Keith Urban, Dierks Bentley, Brantley Gilbert, Jason Aldean, Travis Tritt, Brooks and Dunn, George Strait, and many others.

June 3: Dustin Furlow

Dustin Furlow is an award-winning singer/songwriter/guitarist whose playing and songwriting reflect a clear influence of today's contemporary-folk artists.

June 10: Ben Phelps Project

The Ben Phelps Project is a six-piece band from Virginia that focuses on creating a style all their own merging elements of jazz, acoustic folk, blues, and rock into a melting pot of southern soul featuring soaring saxophone and guitar solos.
These local artists will go live from our Facebook Group, https://www.facebook.com/groups/VirtualStageCoastalVirginia, on Wednesdays from 6-7 PM. For those who do not have Facebook, we are also streaming through our YouTube page https://www.youtube.com/c/sandlercenter. Gather your roommates, pets, and/or family members and head over to the Virtual Stage Coastal Virginia Facebook Group to join the live stream. Get ready for an hour of fun music from a great local band. Don't forget to order your favorite pizza from YnotItalian.com to get the authentic Ynot Wednesdays experience. Stay up to date on the series on our website at Sandlercenter.org/events/detail/virtual-ynot-wednesdays.
ABOUT THE SANDLER CENTER FOR THE PERFORMING ARTS: The Sandler Center for the Performing Arts opened on Nov. 3, 2007, and is managed by Spectra Venue Management. With 1,308 seats and a soaring glass façade, the building is located in the heart of Virginia Beach's Town Center, a hub for cultural entertainment. With local and international talent visiting the Sandler Center, performances are perfect for audiences of all ages. Patrons will experience an intimate environment when visiting the Sandler Center, as no seat is further than 100 ft. from the stage. The Sandler Center is also home to various art installations. Learn more at SandlerCenter.org.
ABOUT THE SANDLER CENTER FOUNDATION: The Sandler Center Foundation serves the performing arts community through our three pillars of Education, Community Outreach, and Performance Underwriting. This includes enrichment programs and events such as the NAS Oceana Air Show's STEAM Exhibition, sensory-friendly performances, Local Heroes Program, military outreach, Armed Services Arts Partnership (ASAP) to honor our veterans, student matinees for all area school divisions and performance underwriting for new and developing performing companies. The Sandler Center Foundation's mission is to educate, inspire, enrich and build our community, to strengthen local arts organizations, and to instill an appreciation of the arts in future generations through the underwriting of world-class performances at the Sandler Center. The noble work of the Foundation can only be achieved in partnership with generous donors, loyal volunteers, talented performers, and passionate Board members. The Sandler Center Foundation fundraises to provide grants and funding to benefit our local performing arts programs. Learn more at SandlerCenterFoundation.org.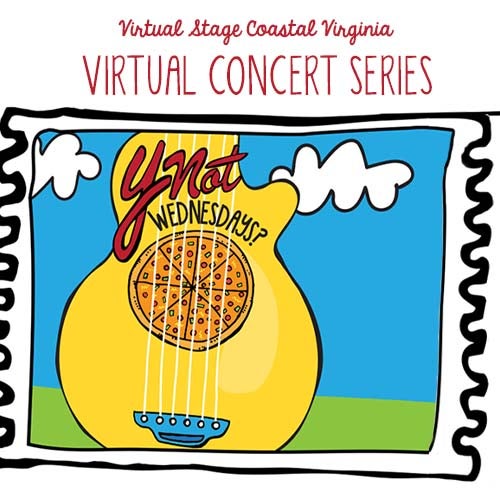 Hosted Live on the Virtual Stage Coastal Virginia Facebook Group